Sales Sheets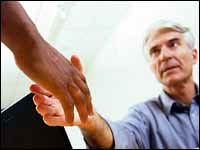 Sales sheets are for selling.
Sales sheets are a great way to show and tell. They are a simple format to provide pictures, features and the benefits of the product or service you are promoting to your customers.
Let us sell you some, so you can sell more of what you sell.
Give us a call today.  815-624-7515